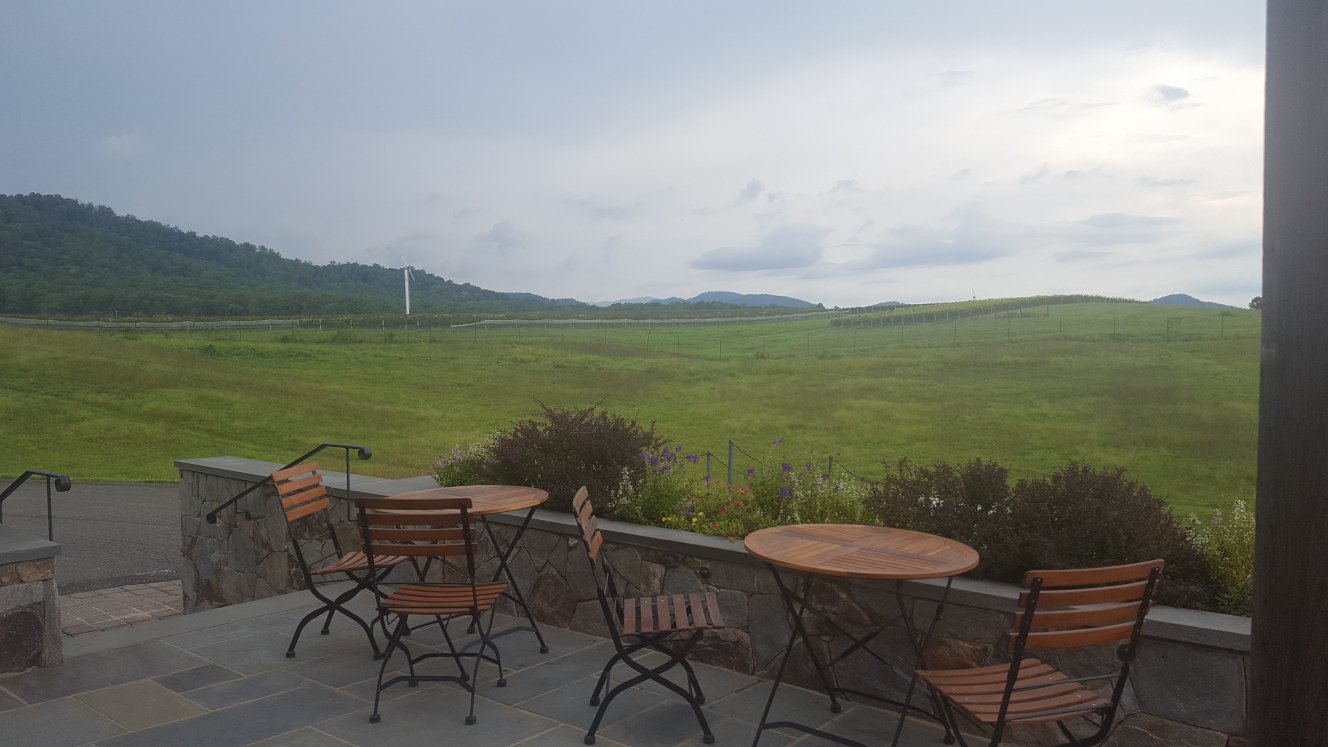 Virginia is so beautiful and with so many wonderful venues from which to choose. I had the opportunity to visit two Wineries recently where I went from very elegant and chic to rustic and relaxed within a half hour's drive of each other.
I started out at the stylish Early Mountain Vineyards in Madison County.  You can't beat this venue for beautiful mountain views, and nicely appointed indoor and outdoor seating areas.  The menu compliments the wine selections and includes an artisanal cheese board, salads, sandwiches and some sweet treats.
Early Mountain has wine tastings at the main counter as well as flights available for at-table tastings. The wine selection obviously includes whites and reds as well as some bubbly selections.  Sitting on the patio enjoying the Summer Sippin' flight just seems like a little bit of heaven on earth.
Early Mountain is available for Weddings, and it would be difficult to find a more stunning venue. They describe the venue as having a rustic yet refined ambience and they have a cottage onsite that can be used to prepare for the big event, or rent as a honeymoon cottage.
After leaving Early Mountain Vineyard I went just half an hour north to Mountain Run Winery in Culpeper County. I don't think I've been to a more charming and comfortable vineyard.  The tasting room is in an old corn crib and is full of character. I found the wine to be superb. The owner, David Foster, poured our tasting personally, and the love of his farm and winemaking is obvious.  They don't mass produce their wine, so the selection may vary throughout the year.
Mountain Run Winery is also a perfect Wedding venue.  They have two choices: Overlook or Field. In my opinion you could couldn't go wrong with either option. Your reception can be held in the reception barn or in a field. Who knows, maybe the local wildlife will show up to see your nuptials.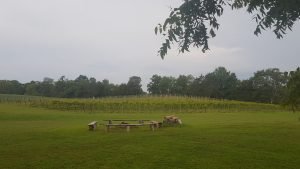 Virginia is for lovers and weddings! These are just two of the almost countless options available for your wedding in Virginia.  Peruse the vendors listed here on myvawedding, and check back often as we are adding new venues and other wedding vendors daily.
My Virginia Wedding has partnered with various companies to bring you planning tools to make your wedding as stress-free as possible!
Disclosure: The links above are affiliate links, which means that at no additional cost to you, My Virginia Wedding may earn a commission if you click through and make a purchase. As an Amazon Associate My Virginia Wedding earns from qualifying purchases.