Destination Loudoun: Aria Medispa Yoga and Wellness Center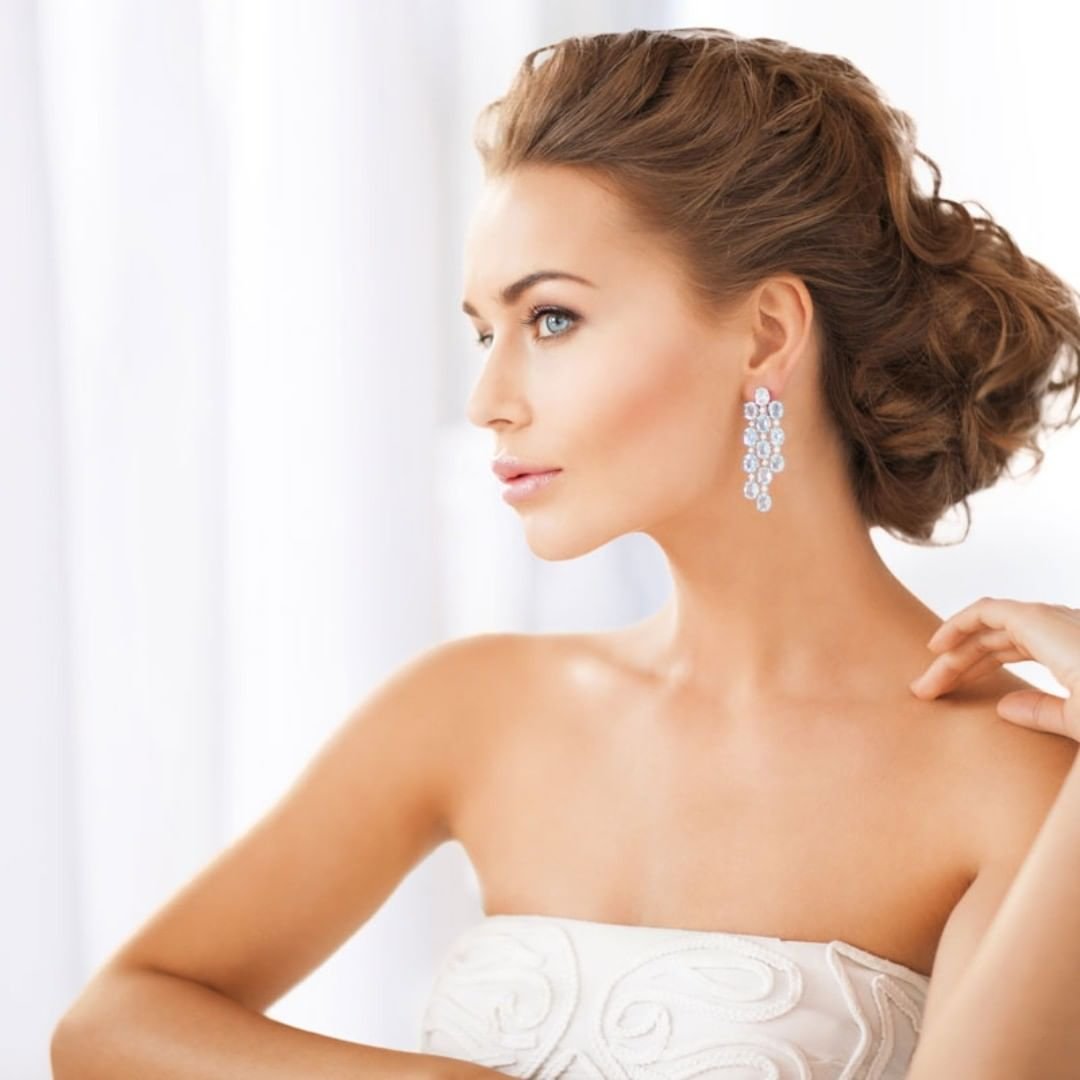 Aria Medispa is a fabulous spa in eastern Loudoun County, located near Dulles International Airport in Sterling, VA. Aria has been in business for over 5 years doing all the usual Spa Services but in 2018 they added an additional two-story space for overall wellness, a yoga studio and private suites that can be used by brides.
I had the opportunity to tour the facility and it is amazing; very modern and chic. The reception area is as you would expect it, soothing with gracious people behind the desk. Walking through I saw the private rooms for facials, various massage techniques, laser treatments for hair and tattoo removal. But I was very interested in the Wellness Center and their multi-day detox treatments.
Six Months from the Wedding
 Seven Day Detox Weight Loss Program
The 7 Day Program is designed to help you lose weight, get into a healthier lifestyle, and rid yourself of built up toxins. Aria Medispa said that you can lose up to 12 pounds and 2 to 4 inches overall with 17 treatments each day. You will feel the effects immediately with Day 1, where you feel tired but by Day 3 your energy level has improved.
During this time the bride (or groom) will stay in a private suite complete with your own well-appointed bathroom with a rainforest showerhead, TV and desk. A chef prepares healthy nutritious meals that aid in your detoxification. Hot/warm yoga and meditation can also be part of the package.
Your stay begins with a bone density scan to determine your proportion of bone, muscle and fat. You will consult with a nutritionist to develop a personal diet just for you and your lifestyle and stage of life. Then the detoxification and weight loss begins.
Apparently everyday toxins build up fat cells and over time these fat cells became hard or rigid and it becomes very difficult to make them give up the toxins. Aria Medispa has a variety of non-invasive methods  to "break" your fat cells and allows them to release toxins. The extra benefit is improved metabolism and circulation.
They have many treatments, including detox hydrotherapy, seaweed wrap, myofascial lymphatic massage to name just a few. All designed to work with your body naturally and with the latest research and techniques. One of the latest techniques they use is Whole Body Cryotherapy. Cryotherapy involves getting into a closet-like device and liquid nitrogen is used to lower the temperature down to a negative 150 or less for 3 minutes. Consistent weekly sessions can relieve inflammation, chronic pain and aid in weight loss. I was told that the full 3 minute session would burn 500 calories. They let me try this – I only made it 1 minute 40 seconds. It was cold!!! But I spoke to two regular users who swear by it and come back each week for their session.
They also let me try the Kneipp Contrast Therapy. This therapy strengthens the immune system and stimulates the circulatory and nervous systems. It stimulates the system without stressing it. It involves passing through a series of 4 contiguous showers with alternating cold water and hot water. I did it, twice. I felt quite invigorated at the end.
Three Day Energy Balance and One Day Rejuvenation packages are also available.
Three Months from the Wedding
By now you've probably picked out your dress, and you know if you have any problem areas that you need to work on. You can use one of the 3 available Body Contouring treatments to reduce specific areas with a non-surgical solution.
This is also the time to think about permanent makeup, laser hair removal, laser spot removal or tattoo removal.
One Month from the Wedding
This is the time to get a SilkPeel. SilkPeel, unlike microderm abrasion, requires no down time. It does not make your skin red and your face shows immediate improvement. You could also get eyelash extensions, sunless tanning or treat yourself to a massage. You deserve it, you've been busy!
The Wedding is this Week!
Aria also has Bride to Be and Groom packages that include massage, facials, time in the Himalayan Salt Room, body scrubs and more. This would be a great way to unwind and destress before the big day.
The Wedding Day
Aria will accommodate you with a one or more of their private suites so that you and your wedding party can spend the morning with a spa package, and you can bring in your own hair and makeup professionals to get you ready before the ceremony.
Bachelorette Party
I personally couldn't think of a better way to get together with my friends before my wedding. Book any of their spa services for more than 2 ½ hours and they will give you a discount of 20%. They can accommodate up to 20 in your party.
Final Thoughts
Aria Medispa seems to have it all: facials, massage, hydrotherapy, cryotherapy, steam rooms, saunas, body scrubs, Himalayan Salt rooms, float therapy, on-site chef, and so much more. Their location is easy enough to get to from many parts of Virginia, you don't have to live near to take advantage of their services. I was very impressed with the staff and the facility.