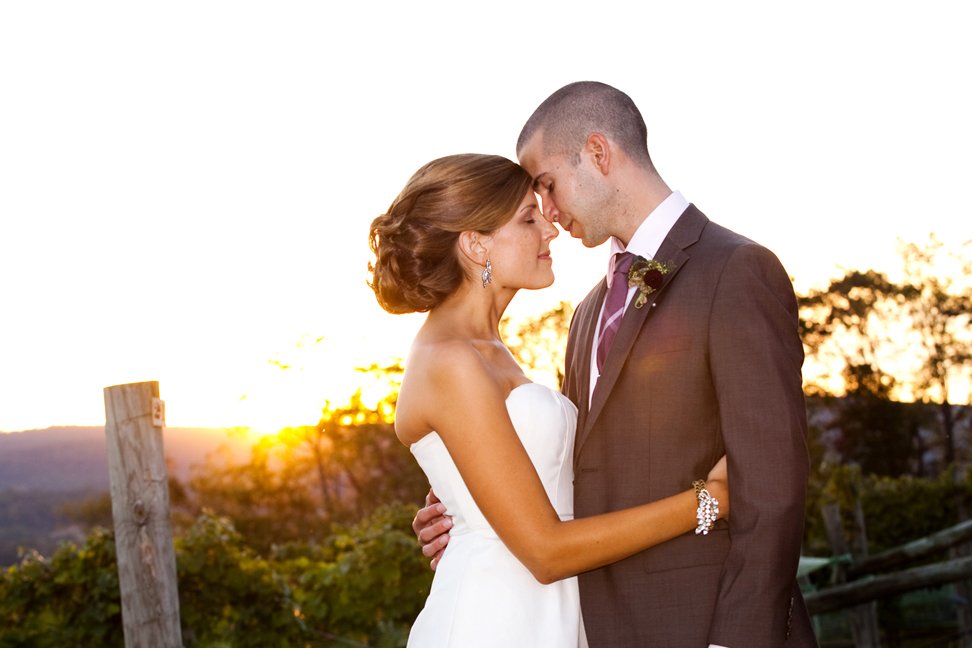 Loudoun is a beautiful county located just 25 miles outside of the nation's capital in the Northern Region of the Commonwealth of Virginia. Dulles International Airport is located in Loudoun, making it an easy destination from anywhere. It is Virginia's third most populous county, but it doesn't seem crowded, with the rolling country side and mountain views. The Potomac River bounds Loudoun to the north and it has three mountain ranges; Bull Run Mountains and Catoctin Mountain, part of the Blue Ridge Mountain Range, to the east and Short Hill Mountain to the west.
I'd be remiss if I didn't mention that Loudoun is also horse country. The Loudoun Tourism Site declares that there are more horses there than any other county in Virginia, and that is quite a feat. So whether you want to ride, enjoy a steeplechase race, visit a carriage museum or just enjoy the equine beauty. Loudoun is also DC's Wine Country so it seems that there is something to do for everyone! 
Each year, Visit Loudoun helps with more than 300 weddings in the county. Visit Loudoun offer complimentary planning assistance to couples looking to get married in Loudoun and serves as a "one-stop wedding shop". Visit Loudoun can send requests to help couples secure everything from overnight accommodations to florists, photographers, caterers, calligraphy and more. The tourism agency can also provide brochures and welcome letters for guests.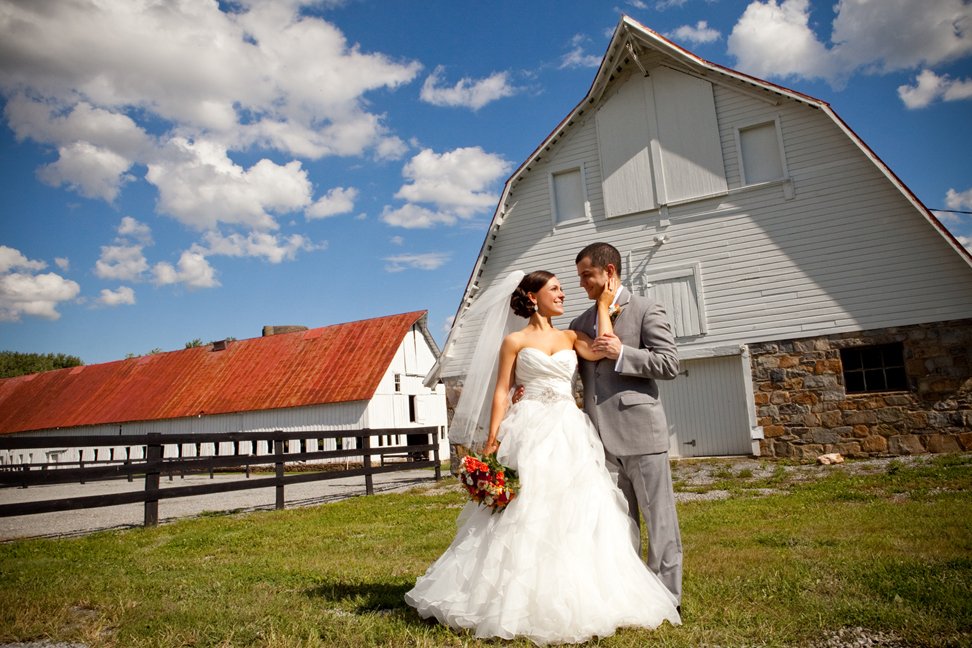 The My Virginia Wedding gang had the chance to tour some of their amazing wedding venues and vineyards during their 2019 Weddings in Loudoun Open House Weekend. It was an amazing two day county wide event that Loudoun Country provides for free.
It was the 4th annual Weddings in Loudoun Open House and it is an event that was envisioned by the Visit Loudoun and its Weddings Advisory Committee. Unlike traditional bridal shows in expo centers and conference ballrooms, the group wanted to create something that would showcase Loudoun's beauty and allow couples to walk through venues to truly envision their big day, and they certainly succeeded!
It featured a self-guided tour where we could visit many of the area venues with a wide array of wedding vendors to talk to and see them strut their stuff! We could only attend one of the two days, but it was well worth it. This is the third year they have used this format, and I think that it works well.
We began our adventure at the Visitors Center in downtown Leesburg, the county seat. Leesburg is such a quaint town we were really sorry we hadn't planned an overnighter just to sightsee and have dinner at any one of the many restaurants or wine bars from which to choose. And of course, one day was not enough time to see all the wonderful venues and other vendors.
Each venue we visited was gorgeous, in its own way, and every wedding professional we spoke with was engaging and friendly and oh so happy to be part of a bride's special day. The table settings, flower arrangements, cakes, decorations, photo booths, photography, and so much more were beyond compare.
The synopsis below not a comprehensive list of venues and wedding professionals available in Loudoun County. We have merely highlighted some of the vendors we had the pleasure of meeting.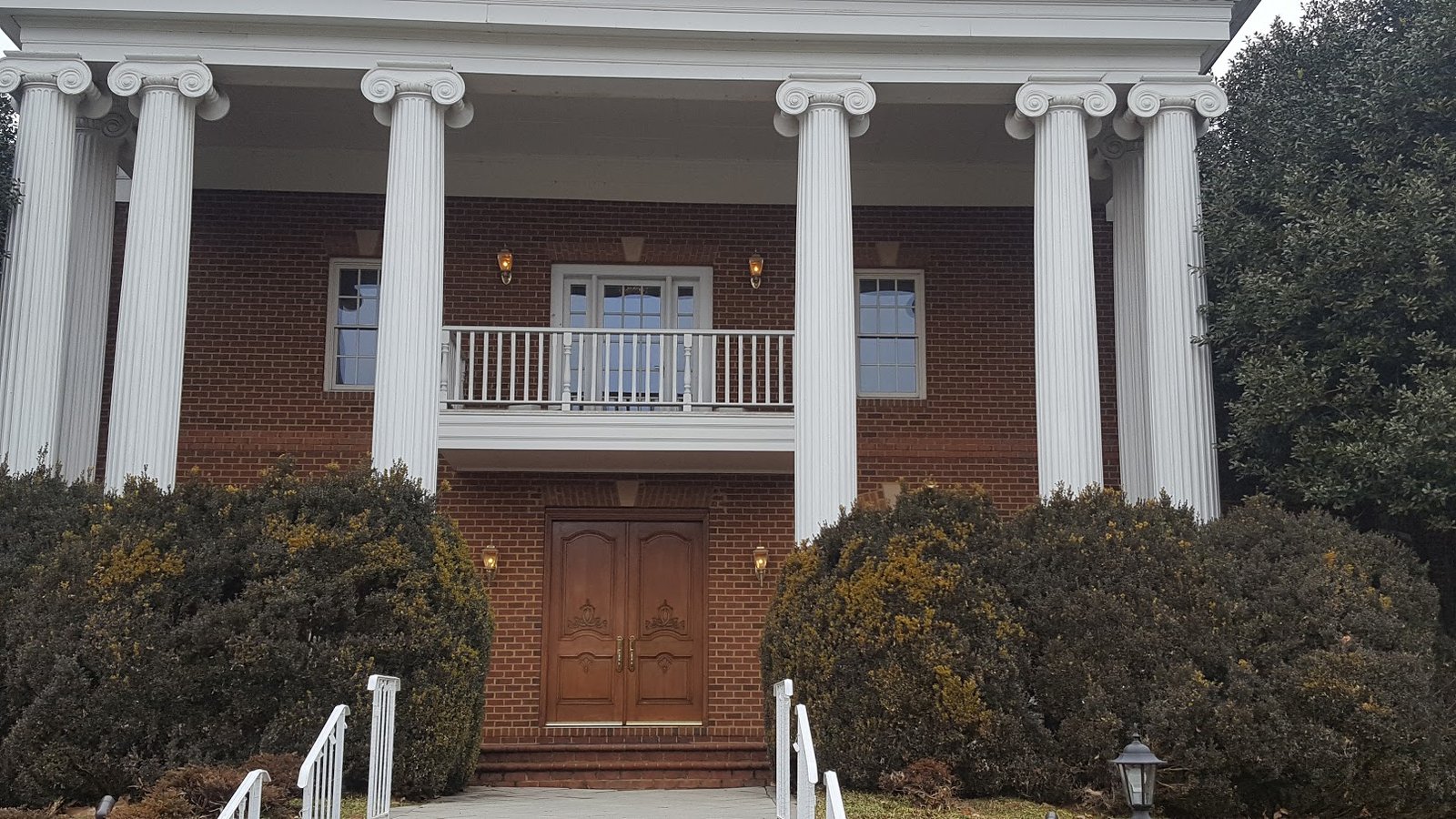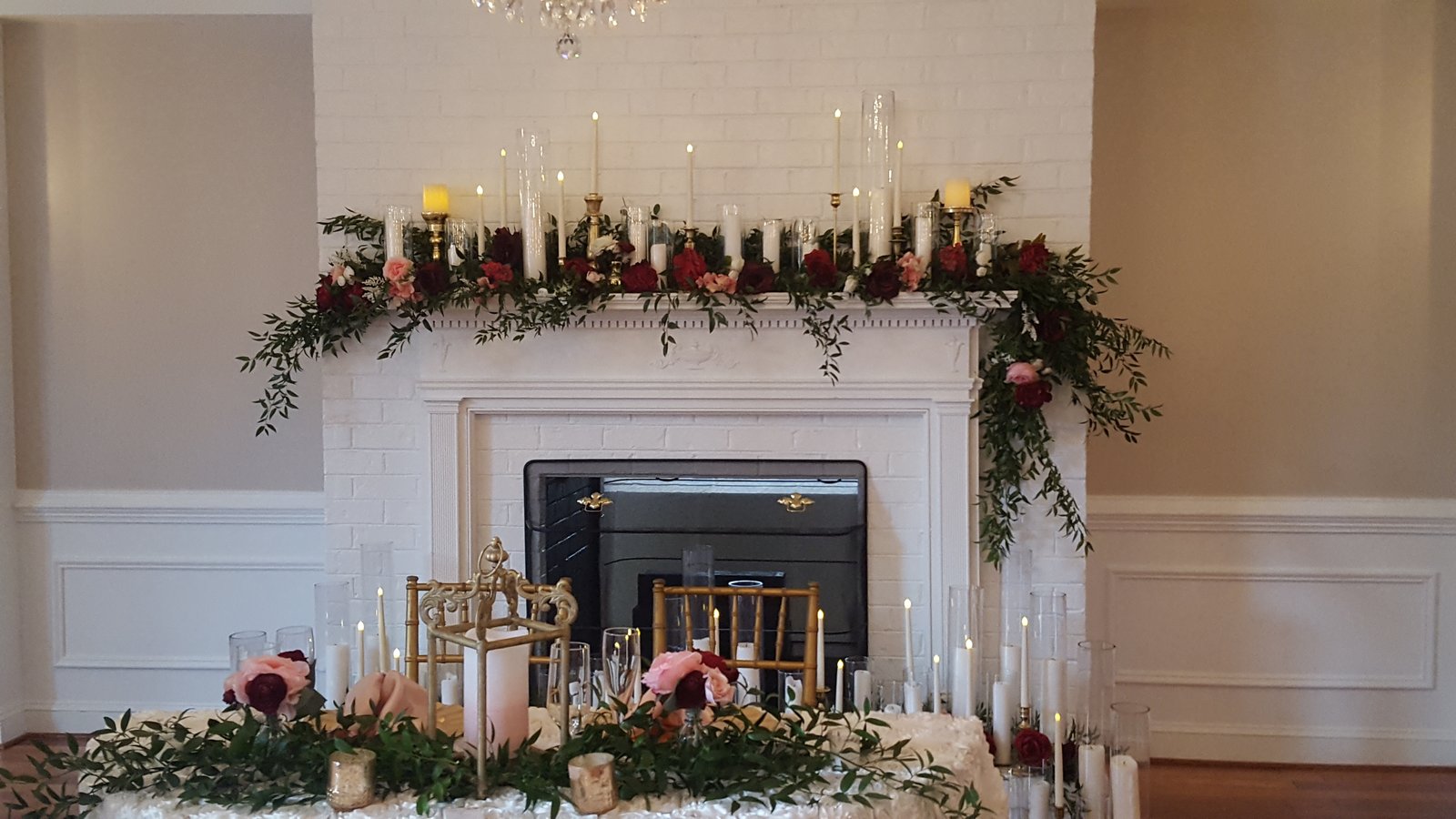 Rose Hill Manor
Rose Hill Manor is just one venue owned by Gala Cuisine. And it is truly impressive when approaching it with its Jeffersonian style. The interior is stunning with a beautiful entrance hall and two ballrooms and can accommodate weddings up to 200 guests. They do not require pre-approved vendors but can help with suggestions from their recommended vendor list. With a 23 acre estate with mountain views, a gorgeously manicured lawn, and patio this venue can be considered for either an indoor or outdoor ceremony and/or reception. 
When My Virginia Wedding visited during the bridal show, every staff member we spoke with was knowledgeable and very happy to assist. Gala Cuisine owns a number of venues in the area, so if Rose Hill Manor does not have the date you want maybe one of the other beautiful properties is available.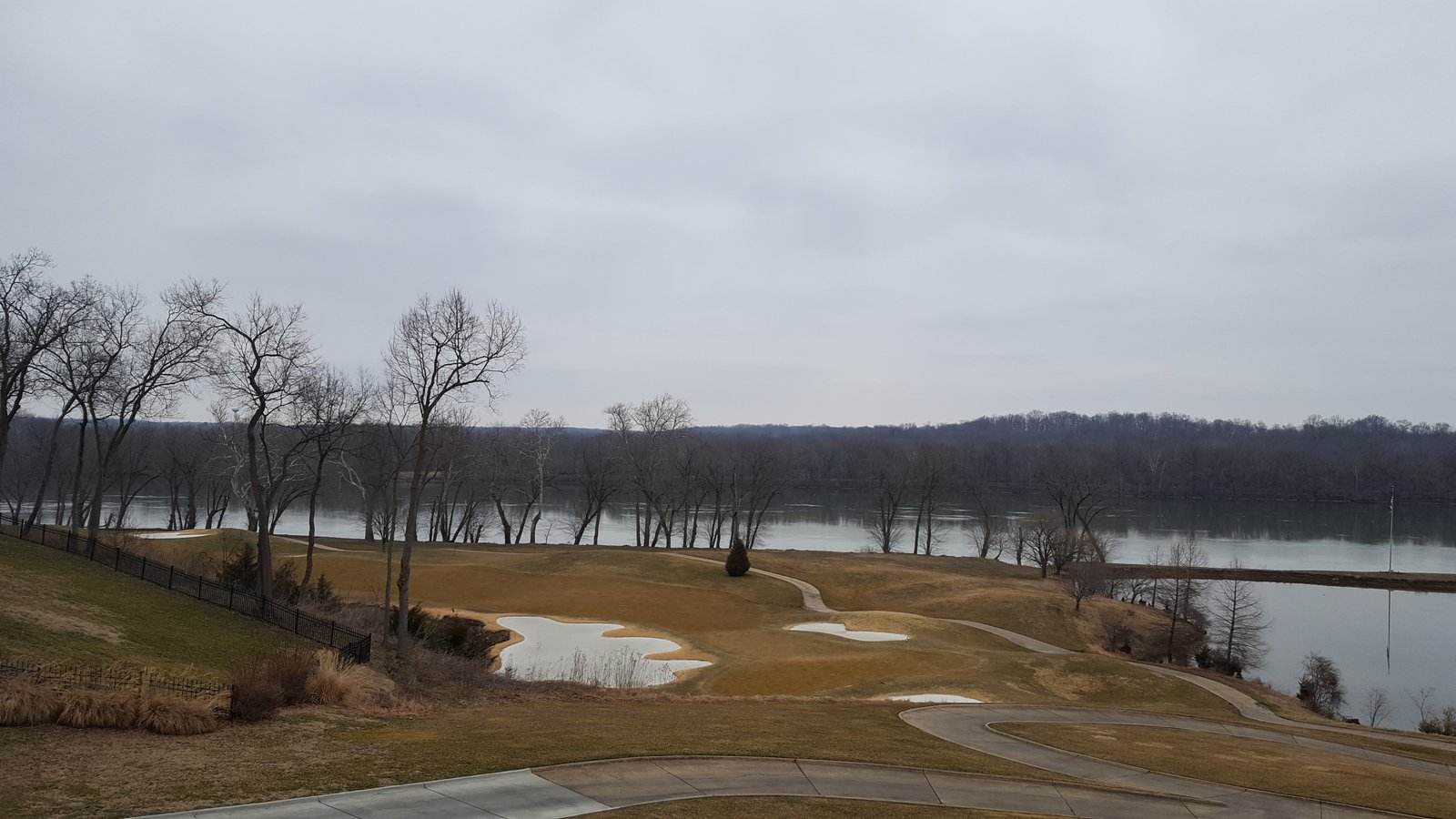 River Creek Club – Leesburg
This venue features a wonderful view of the Potomac River and fairways and can accommodate up to 220 guests. Booking with River Creek guarantees much of your wedding stress is over as they provide day-of Coordination, setup and breakdown of the space, table linens and plates, glassware and flatware. The menu appears to be exquisite with wine service during dinner.
There is a dance floor and skirted DJ, Cake, Gift and Guest Sign-in tables are provided. And bar service is available. With ample time allotted for vendor setup and the reception itself you can tell that River Creek Club is ready to help you customize and realize your dream wedding.
My Virginia Wedding was very impressed with the venue, including the outside balcony patio. We could definitely see how this venue with its amazing staff and amenities as well as the well appointed hall and view of the Potomac River would be a dream venue.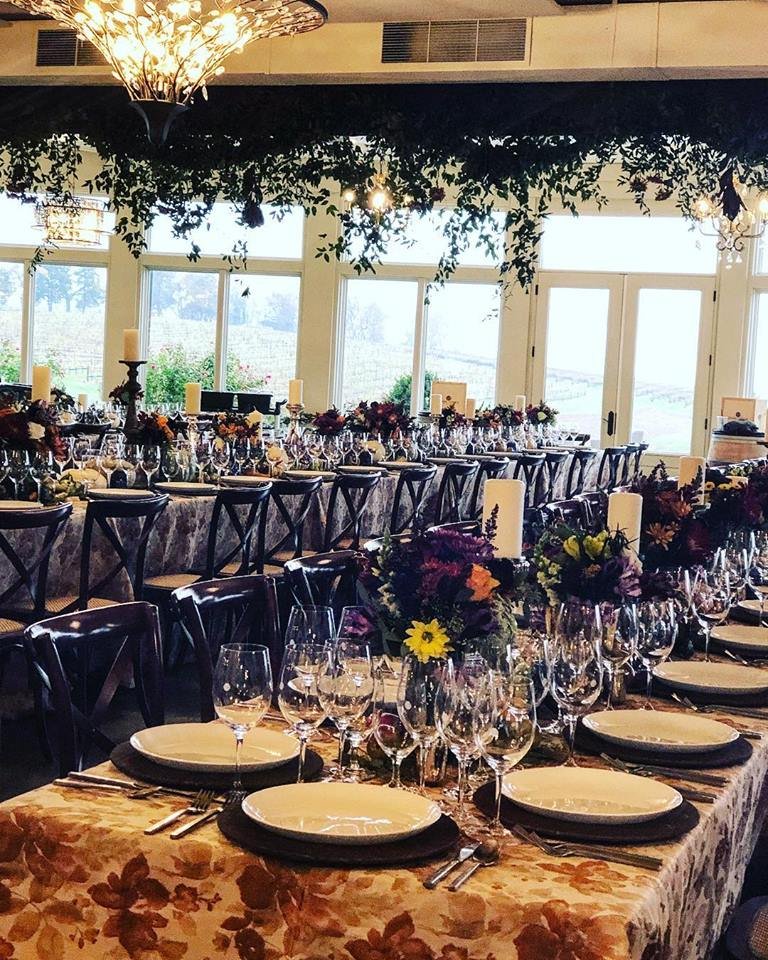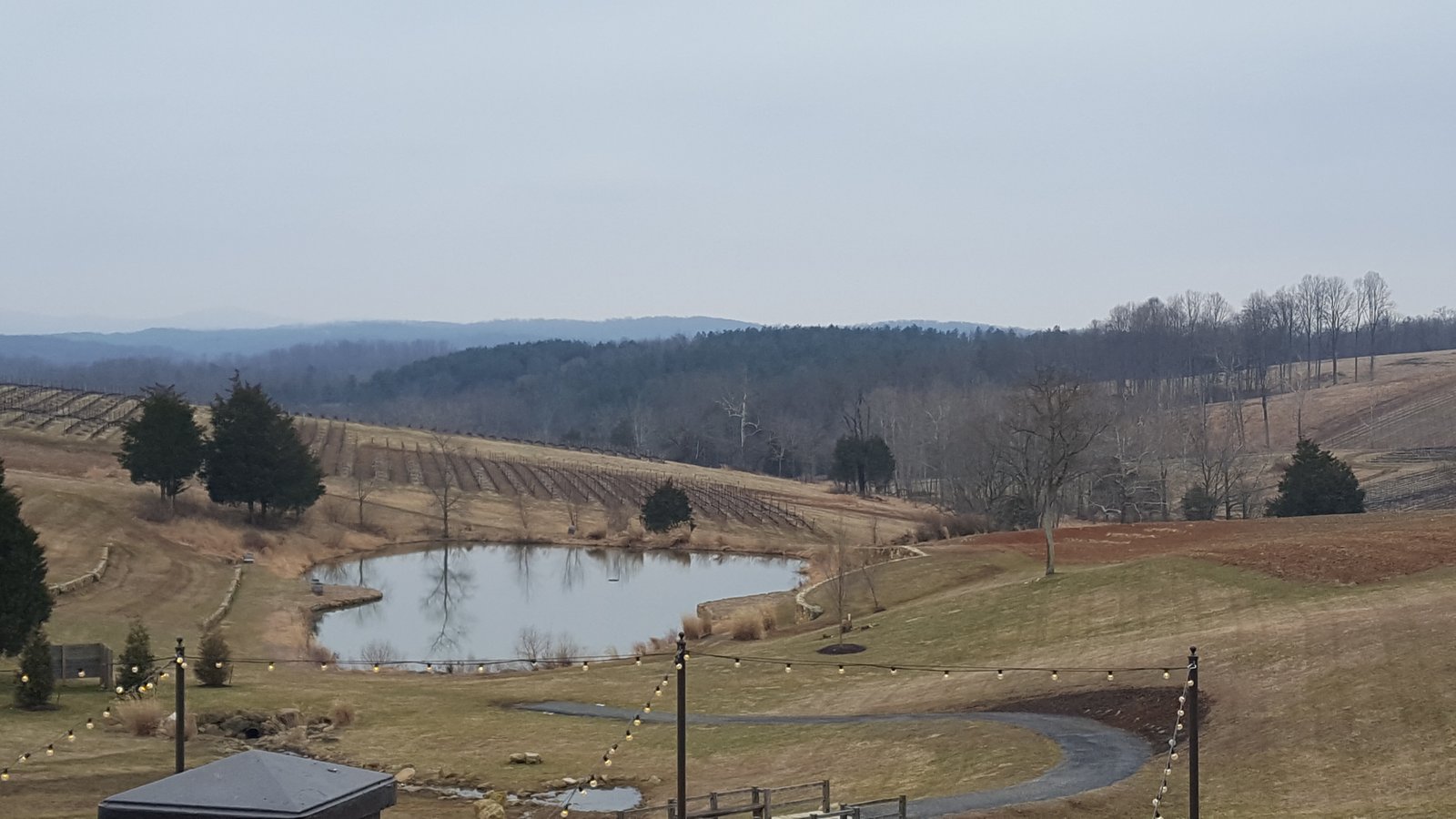 Stone Tower Winery
I must confess; when we walked into Stone Tower Winery it was very loud. There were so many people talking, laughing and enjoying the incredible wine. But as we made our way downstairs to the Vineyard View Ballroom for the Bridal Event it was as if we had stepped into another world. It was quiet and tranquil with beautiful table arrangements, flowers and views. We spoke with the staff about the venue and they were super friendly and very knowledgeable.
Stone Tower seems to be the whole package. There is a Farmhouse available for pre-wedding preparations. You can choose from several Ceremony sites: outdoors with a view of Bull Run Mountain; outdoors beside the lake; indoors among the artisan wine tanks; or the Vineyard View Ballroom.
Cocktail hour is easily setup as an indoor/outdoor affair with the patio easily accessible from the Barrel Club Room. And your reception will be remarkable in the Vineyard View Ballroom which can accommodate up to 250 guests but can easily be configured for more intimate receptions.
Stone Tower requires that only their wine be served, but with a licensed catering or bar services professional you can serve any other alcohol you prefer. There is even a cottage on premises that you can rent for your wedding night. 
Photographers/Videographers
Joffoto
When we met Jof Panlaqui at the bridal show his enthusiasm for photographing weddings was quite noticeable. As we thumbed through his books we noticed that he has a unique perspective, so we asked him about his inspiration – what is his "Why?".  He told that us that it came from a disappointment with the photos from his own wedding. That experience coupled with the lack of photographic memories from his childhood in the Philipines, where taking pictures was not the every day (minute?) occurrence that it is here and a passion was born! His wife gave him his first camera in 2013 and since that day he shoots from his heart.
Joffoto is located in Leesburg but has photographed weddings domestically and abroad. He is adept at using outdoor scenes and natural lighting but he brings his ability to draw out even the most self-conscious to every shoot. His clients describe him as "amazing" and "outstanding". We were impressed with how friendly and outgoing he was.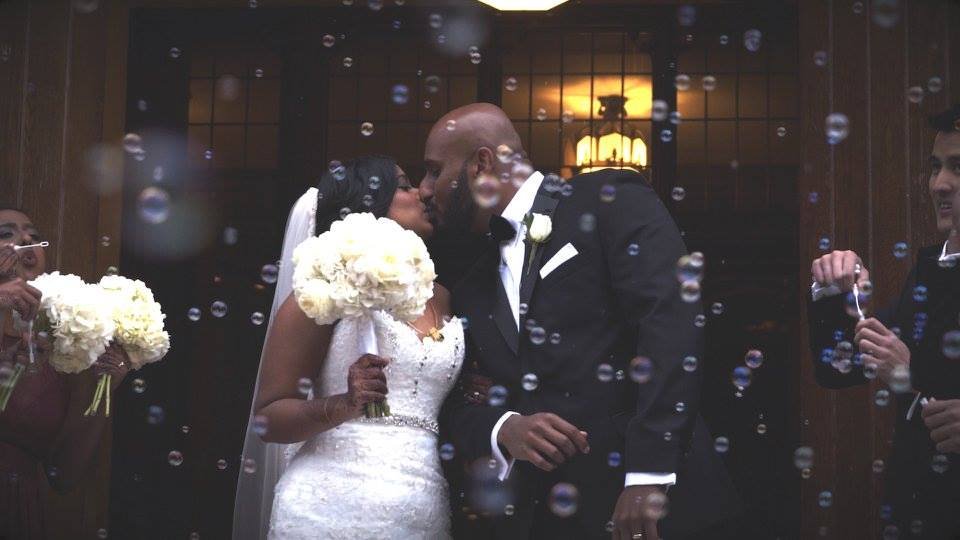 Quixotic Worx Wedding Films
Innocentia and Adam are a happily married couple who are dedicated to providing the best memories for other couples through film. My Virginia Wedding was able to speak to them briefly during the bridal show, and they told us they often become real friends with the couples they work with. The joy they give and receive when they film is evident.
They have many options available including multiple cameras, drones, your love story films and multiple locations. They also provide a wide array of formats for the final production and can even include raw footage if you would like.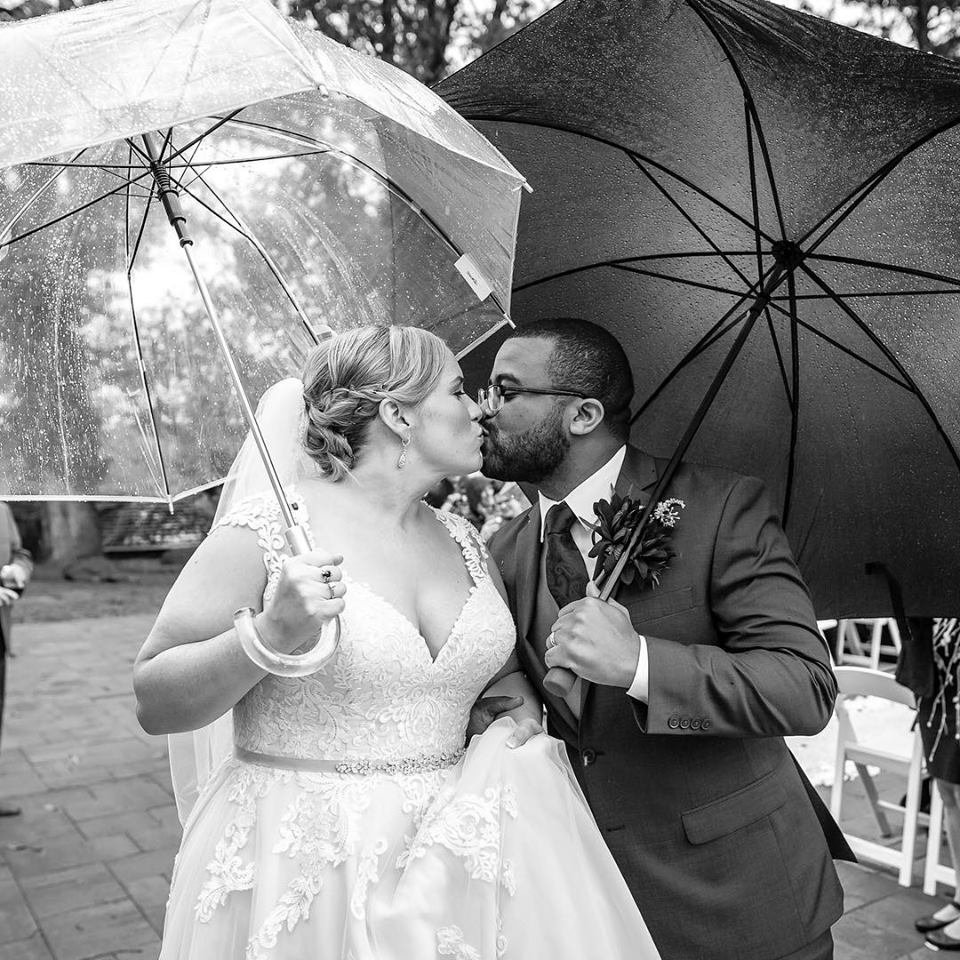 A.E. Landes Photography
Abram Landes has been in business for 10 years serving the northern Virginia and Washington D.C. areas. His work is a celebration of your story and help commemorate your wedding.
Repeatable DJ, Photobooth, and VR
This company works to create a fun and memorable event for you and your guests with DJ Services, Photobooth and Virtual Reality!
Elegant Momentz
Elegant Momentz is a wedding decoration and design company. They can assist in design and decorating, drapery and lighting, and even day-of-coordination. They have been in business for 13 years and they say on their website that "Exceeding expectations is not just a goal, it's our mission". We did not have the pleasure of meeting the owners at the Loudoun Bridal Show, but we saw their work-product at two venues, and it was amazing and beautiful.
They have a large inventory of wedding decorations that you can choose from, so the style is still yours, but the stress is not! They can bring everything to your venue, set it up and then take it down at the end of the day. You can walk into your reception knowing that Elegant Momentz has taken care of every detail! And they even have farm tables so you don't have to go to another vendor to rent your tables.
A2Z Music Factory 
A2Z Music Factory is a full service reception entertainment company. Their job is to create and experience. You can hire them to DJ, Master of Ceremony, Lighting, Decor and Draping, Photobooth, Photography, Videography including Virtual Reality and 360 Videos. You can even rent from an ecletic inventory ladders, cabling, projector screens, lights, glow bars, and so much more. 
When we spoke with owner John Howard he described A2Z Music Factory as a production company. They don't just come in and setup and table and spin some tunes; they meet with you to determine your desires and then works to make them happen. He told us a story from a wedding where the groom had hired his bride's favorite band. A2Z was in on the surprise so they setup so that the band was hidden so successfully that to everyone at the wedding the venue was decorated beautifully. A2Z provided the DJ services and a good time was had by all, but at just the right moment the band's signature song was played. A2Z stopped the music – "This song is so much better live" – and then the BIG reveal! 
A2Z strives to make every reception personalized. They have a team of coordinators, engineers, event designers, lighting specialists and sound technicians. They have 23 years of experience and have grown the business from only DJ services to the full service company they are today. To ensure your event is stress free, they have duplicates of the equipment and someone on staff that is dedicated to the warehouse to bring anything necessary to the location if there is a problem. 
Vida Events
Vida Events is a Wedding Planning Service that strives to provide affordable services to their clients. They have a tagline on their website: "lifetime memories without the lifetime cost". We certainly agree with that philosophy. They have several packages that are available to suit your needs and your budget.
We had the pleasure of meeting co-owner Maria Barrale at the Loudoun Bridal Show. She has a lot of experience in wedding planning and she was very enthusiastic when speaking about the help they provide brides. Her partner, Megan Lentz also brings many years of wedding industry experience to the team. They must be doing something right: they are booked for 2019 already! 2020 brides – you're up!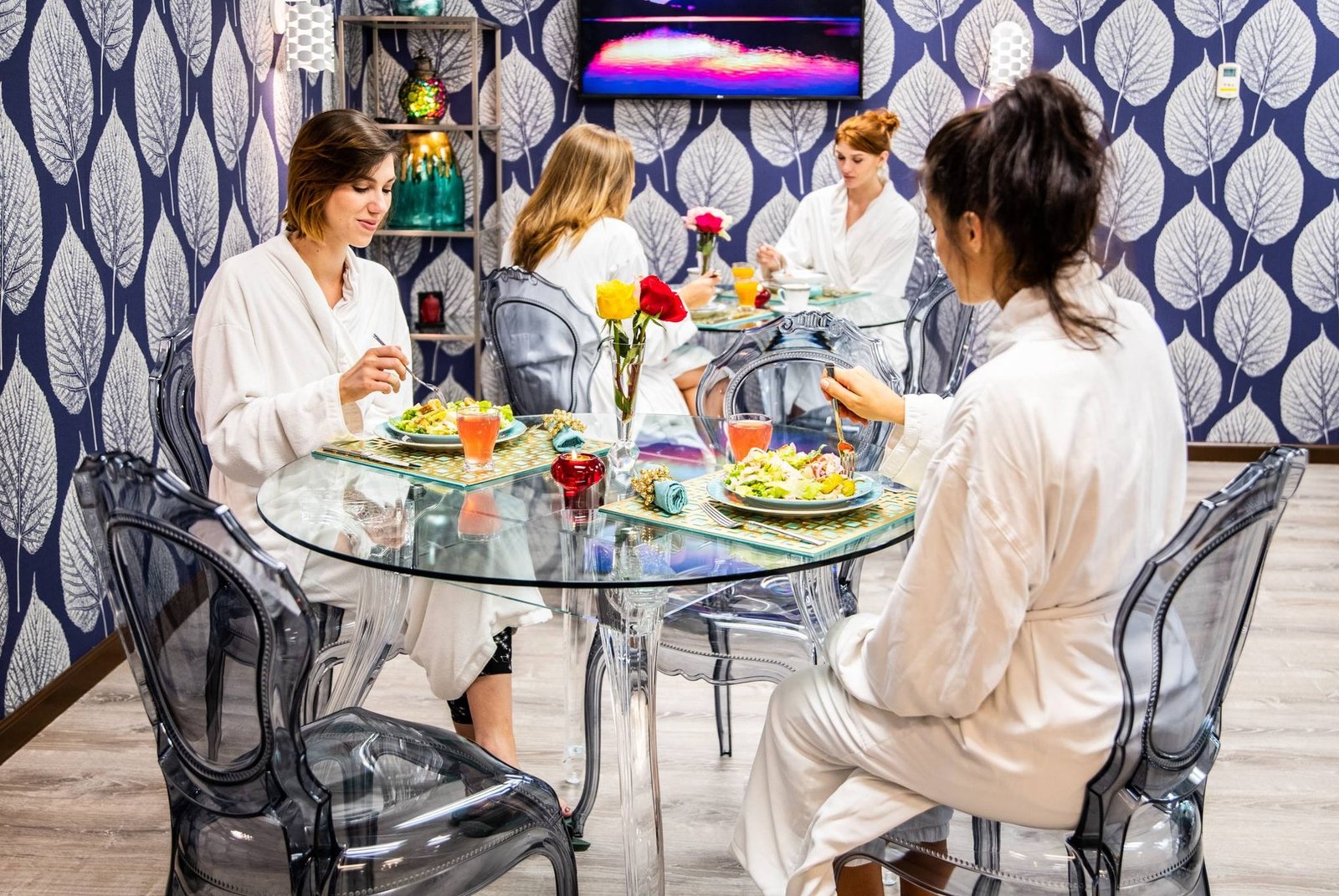 Aria MediSpa Yoga and Wellness Center
Aria Medispa and Wellness is a fabulous spa in eastern Loudoun County. It is very modern and chic with programs to meet any and every need. If you want to start six months out with a detox weight loss program or relax the week of or have a beauty day with your bridesmaids, Aria can accommodate you in a luxury style.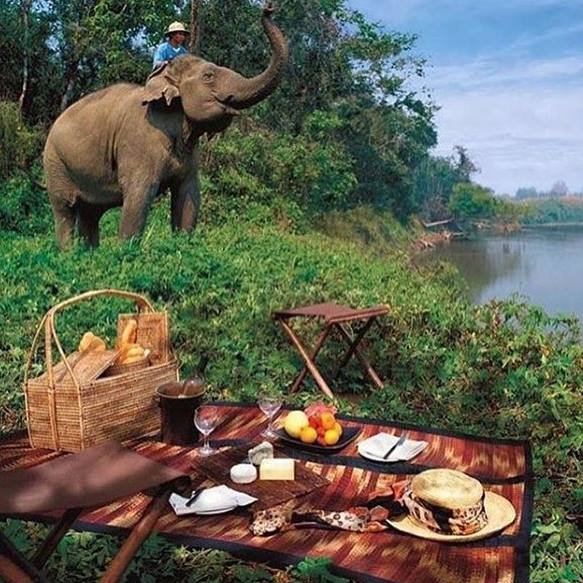 Honeymoon Islands
Honeymoon Islands has been featured on the Travel Channel's Great Escapes as offering the most unique romantic honeymoon ideas and locations.They provide discerning travelers with increased value and unparalleled choices that you won't find anywhere else. And they have the most experienced and knowledgeable travel advisers in the industry. 
The principal, Teresa Belcher, is a guest blogger on our site. Her article on Honeymoon Planning Advice is a great read and gives some great tips.