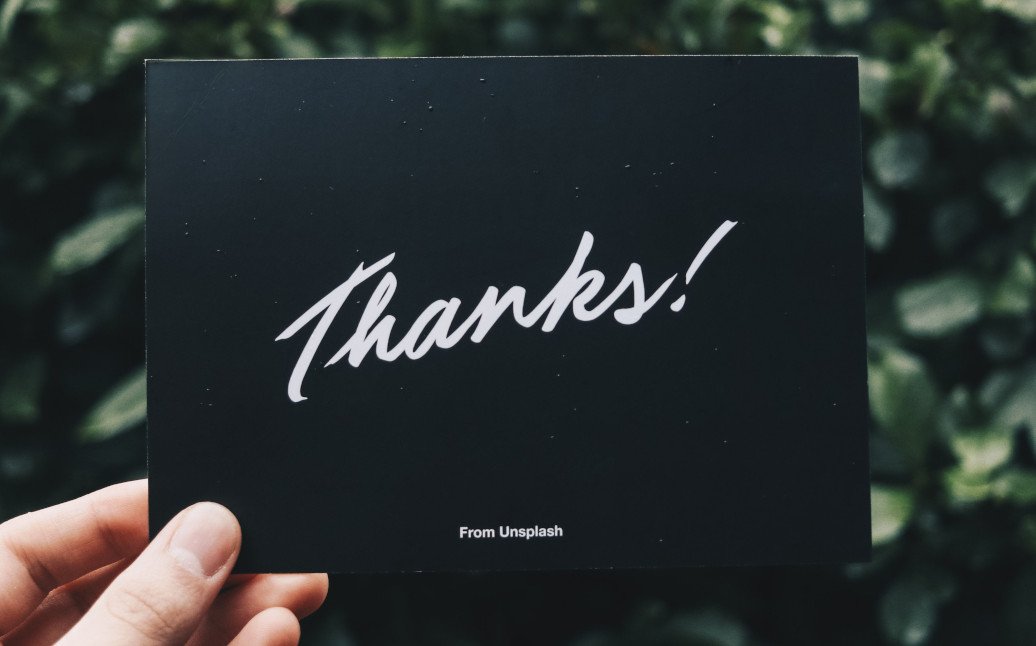 The Thank You note is an extremely important part of the gift giving process. It's a very classy way to acknowledge the time and effort your friends, family and acquaintances have spent to buy you a gift.
Hopefully you registered early, and you've given your guests a relatively painless way for them to celebrate your wedding with you. If you are not sure about a Registry or need ideas visit our article 5 Questions about Wedding Registries. It is not appropriate to send Thank You emails or texts.
Get Organized
Buy your stationery early so that you can get organized. It is helpful to keep a basket, box or drawer handy with your stationery, a pen or two, stamps and a list of your guests with their addresses. By keeping everything together, it makes the note writing task so much easier. You should send a Thank You Note within two (2) weeks of receiving a gift before the wedding, whether it's at a shower or an ad-hoc gift. Thank You Notes for gifts received at the Wedding should be sent within three (3) months of the wedding. Guests have up to a year to give you a gift, so don't throw extra cards out when you've sent your last note. There could be more.
Buy the "Forever" stamps so if there is a postal increase in the time before your wedding, you do not have to buy more. And add a column to your guest list to record the gift, and possibly when it was given.
Divide and Conquer
After you return from your Honeymoon, set aside some time each night, or at least several times a week. You and your spouse can split the list in any way that is agreeable to you both. You may each want to be responsible for your own family. Or you may decide it would be helpful and fun to switch families. This could be an opportunity for your new family to get to know your style and voice.
Who Should Receive Thank You Cards?
Well, it's obvious that anyone who has given you a Wedding Gift should receive a special thanks. But you may also want to send them to your attendants, or your parents. If there are people who really help with any aspect of the wedding or showers, they too should receive cards. Even a vendor if you feel that they went above and beyond or their work was spectacular.
All About the Stationery
You can match your stationery to your save the date cards or invitations, but it is not necessary. In fact, often it is not practical to match since you should order them early enough to have on hand, and you may not have decided on the invitations. Just be sure that the stationery matches your personal style.
There are a wide range of options to purchase your stationery. Minted is an online retailer with many designs to choose from. They also offer Wedding Wed-sites, so it is possible to have similar designs for your stationery (including save the date and invitations) and your Wed-site.
But there is nothing like seeing your stationery in person; feeling the paper, seeing the imprint, visualizing how this fits into your palette and personality. KKs Printing and Stationery in Brandy Station, VA is a wonderful, full service provider of invitations and stationery. They feel that every invitation is an opportunity to reach out to your guests and send them a preview of your special day. 
Hints and Tips
If you receive a group gift, each person in the group should receive a Thank You Card. What if you don't like the gift? It's still the thought that counts! In that note, focus on your appreciation of their time and effort. Your card should mention the gift. If you received cash, it is appropriate to mention how the cash will be spent without mentioning the dollar amount.
Running out of words? Try these:
Thoughtful
Wonderful
Beautiful
Gorgeous
Fabulous
Fantastic
Perfect
Generous
Touching
Unique
Creative
Practical
Much-needed
Tired of using the same closing over and over? Try these closings:
Thank you
God Bless
Gratefully
With Heartfelt Thanks
Love
All Our Love
You may want to include special quotations in some cards, to make them personalized and special. You can find great quotes and templates here.
Do you have any advice to share? Or questions you'd like to ask? Please leave us a comment below.
My Virginia Wedding has partnered with various companies to bring you planning tools to make your wedding as stress-free as possible!
Disclosure: The links above are affiliate links, which means that at no additional cost to you My Virginia Wedding may earn a commission if you click through and make a purchase. As an Amazon Associate My Virginia Wedding earns from qualifying purchases.