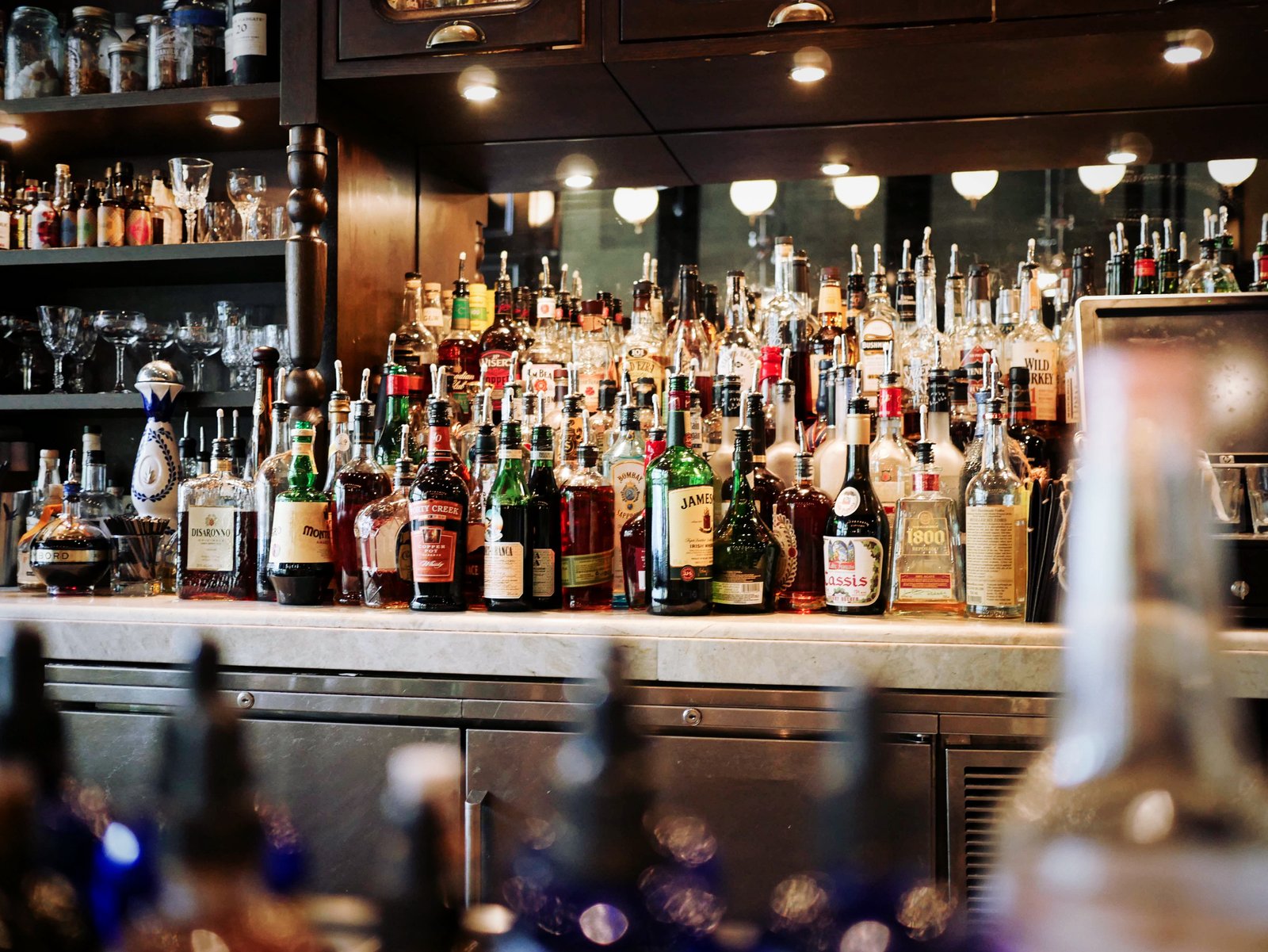 Should You Even Serve Alcohol?
As you begin planning your reception a valid question to ask is if you should serve alcohol or not.  There are many valid reasons not to serve alcohol: you have someone recovering from addiction among the guest list, you may be concerned about liability, if the reception is at a church they may not allow alcohol, it's possible you're concerned about behavior after drinks, there could be health issues, or one partner may be underage.
If You Decide on No Alcohol at the Reception
This is your decision, and don't let anyone guilt you or try to talk you into changing your mind. There are many wonderful festive receptions without the use of spirits. But be sure that you have a variety of drinks instead.  For example: seltzer water, bottled water, soda, diet soda, juices, tea, coffee and of course plenty of ice. And you can still do specialty drinks like hot mulled cider in winter, lemonade in summer, tea punches, juice punches or fruit spritzers anytime. You can even have a signature mock-tail.
If You Do Serve Alcohol at the Reception
But if you do decide to have alcohol at your reception there are a lot of decisions left to be made. You will need to choose the type of service.
Full Open Bar – This type of service will usually include every type of liquor, plus wine, beer and non-alcoholic beverages. Most guests love this option for obvious reasons, but it is the riskiest, and the priciest. Many guests feel it is the most gracious.
Full Bar – This type of service allows for a fully stocked bar with every type of alcohol. But it is not necessarily free.
Open Bar – This type of service is free for the guests, but the selection may be limited. This may be a way to keep heavy drinking to a minimum by only serving non-alcoholic drinks, beer and wine.
Cash Bar – This is just what it sounds like: all alcoholic drinks are paid for by the guests, other than wine served at dinner. But be aware, this is a controversial way to go. You may have some guests that are upset about footing the bill.
Partial Cash Bar – This could be a happy medium where some of the drinks are free such as non-alcoholic drinks, beer and wine while mixed drinks and liquor are paid for by the guests.
Mixed – This could also be a good compromise between the open bar and the cash bar where there is an open bar during hors d'oeuvres but once dinner begins it is a cash bar.
Do-it-yourself – Set a budget and stick to it by using less expensive liquors or smaller wineries. You should find a reputable liquor store with a knowledgeable staff that can help you choose the right selections. Find out if they will deliver and if there is a cost for delivery. Also ask about the return policy for unopened bottles. But be aware of a corkage fee. Many venues do not allow outside alcohol or will charge a fee if you do.
If you decide to go this route find out about liability insurance, what type and how much coverage you should get.
Hire a professional bartender 
Once you decide upon what type of service you will need to decide who will provide it. Often the venue will provide bar services for an additional fee and many caterers have bar services as an option, or you can hire a professional. If you hire a professional, for example Classie Sassie Mixerz, you can work with them on how the service will be carried out. They can give you the benefit of their experience and this can take a lot of preparation off your plate.
Even if you are going the DIY route, don't get a friend, employee or Uncle Joe to provide the bartending service.  An experienced bartender will usually pay for themselves.  Experienced bartenders are familiar with portion control and can quite possibly save you money in beverage cost and waste and will know that they should not open every bottle in sight. They will also provide a higher level of quality service and safety for you and your guests.
Signature Cocktails
You can scale back the bar service by providing a signature cocktail, or add it to the lineup. The Spruce Eats  has six easy signature cocktails as well as mocktails. The Budget Savvy Bride also has some terrific options for your signature drink.
Be Prepared
Estimate that the crowd will consume one drink per person per hour, or about five drinks over the course of the evening. Some will drink less, obviously—but some may drink more.
Have the number of a car service (or several) on hand. Be sure you check your liability coverage in case of damages.
Beverage Selections
You want to keep your personal style, your wedding theme, the season and even the menu in mind as you choose your beverage selections. You should keep your guests in mind as well, but you need to understand that you will probably never please every guest.  If you are working with a professional be sure that you go over all of this first, and verify that your choices are your contract.
It helps to choose mainstream beverages rather than the latest trend to appeal to the largest number of guests and prevent paying for drinks that are unused.
Money Saving Tips
The 1st 2 hours of a wedding reception is usually the highest consumption period. If you can interrupt this peak period by scheduling dinner or some other activity the you may be able to save money on your wedding beverage service.
Whether it's your venue, caterer or a specific bar services vendor providing the bar, talk to them about how you will pay if it is not a cash bar or DIY.  There are often many ways to charge for the service: a per person charge, a per hour charge, only drinks that are consumed and counted as they are served. Then of course the final bill is passed on to you. Be sure to discuss this up front, and that it is in the contract.
Placing the Bar
The size of the room, the number of wedding reception guests, the lay of the land if it is an outdoor reception and traffic flow are the main considerations when you determine where to place the bar. Don't place the bar at the entrance, placing it further into the room will give your guests a reason to enter the room and not linger at the entrance. You could also opt to have a server passing out champagne or signature cocktails.
Dinner Tip
If wine is to be placed at the dinner tables, be sure the placement is timed to coincide with the food service. If wine is placed at the tables too far in advance of the food service (or if food service is delayed for some reason) wine consumption will increase above the normal consumption level and you may run short of wine during dinner.
Reception Ideas
Now that you've have some ideas about your bar service, visit our blog post for ideas about entertainment and fun ideas for your reception.
My Virginia Wedding has partnered with various companies to bring you planning tools to make your wedding as stress-free as possible!
Disclosure: The links above are affiliate links, which means that at no additional cost to you, My Virginia Wedding may earn a commission if you click through and make a purchase. As an Amazon Associate My Virginia Wedding earns from qualifying purchases.