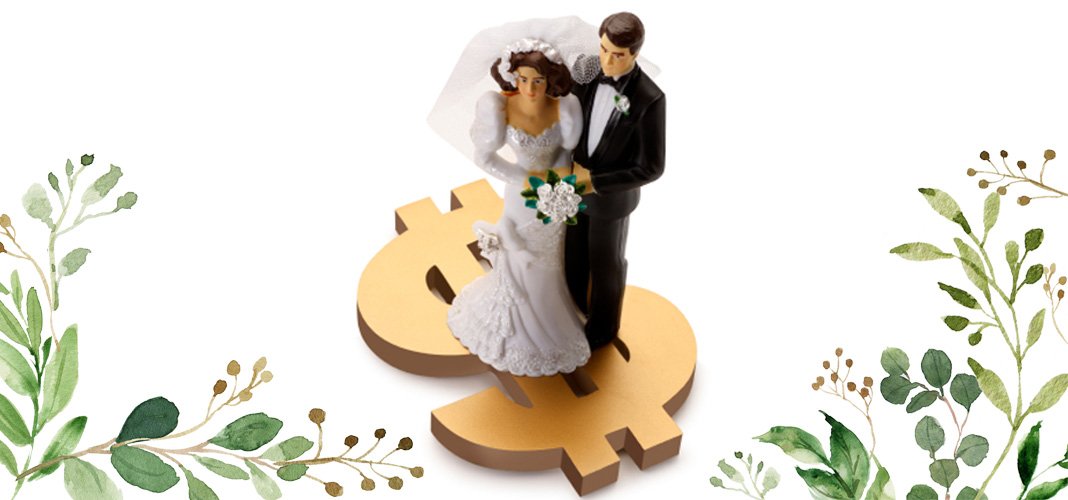 Does the Father of the Bride Still Foot the Bill?
It's no secret that weddings are expensive, and many couples end up putting themselves in debt to pay for the wedding day of their dreams. You should not plan a wedding that you cannot afford, and that's why it is imperative to determine your wedding budget early on and stick to it. While there is no exact science or magic formula for establishing a wedding budget, help is available online. Deciding how much you can afford and what you want to spend should start with a conversation with all parties who will be involved in paying for your big day. We know money can be a touchy or difficult subject to talk about, so check out these guidelines for who pays for what as a starting point to help make the topic less awkward.
Here are traditional guidelines for who pays for which aspects of the wedding.
The Bride and Her Family Pay for:
• The wedding gown and accessories (veil, jewelry, etc.)
• Ceremony site rental
• Reception site rental
• Wedding planner or day of coordinator
• The groom's wedding band
• Flowers for the ceremony and reception
• Photographer
• Videographer
• Reception food and beverage
• Wedding stationary (invitations, announcements, thank you cards, enclosures, etc.)
• Musicians for ceremony and reception
• Wedding cake
• Gift for the groom
• Bridesmaid gifts
The Groom and His Family:
• The bride's engagement and wedding rings
• Formal wear (rental or purchase)
• Gift for the bride
• Marriage license
• Boutonnieres for male members of the wedding party
• Bride's bouquet
• Corsages for mothers and grandmothers
• Rehearsal dinner site rental
• Rehearsal dinner food and beverage
• Honeymoon expenses
• Groomsmen gifts
The Wedding Party:
• Their wedding attire and accessories (rental or purchase)
• Gift for the bride and groom
• Transportation and accommodation (if out of town)
Remember these are just guidelines to help you get started. Today anyone who wants to financially contribute to the wedding can, with your approval of course. It is also important to note that anyone who contributes may feel they have a say in decisions made during your wedding planning process. If you do not want the input of others, you should still be thankful and respectful for the assistance but stay true to your own wishes (and budget!) because it is still your wedding day. There are so many ways to divide your wedding budget and that is why it is so important to have this conversation before you even spend a dime. Be sure to visit our Budgeting Tool for more wedding budget guidance!
My Virginia Wedding has partnered with various companies to bring you planning tools to make your wedding as stress-free as possible!
Disclosure: The links above are affiliate links, which means that at no additional cost to you, My Virginia Wedding may earn a commission if you click through and make a purchase. As an Amazon Associate My Virginia Wedding earns from qualifying purchases.