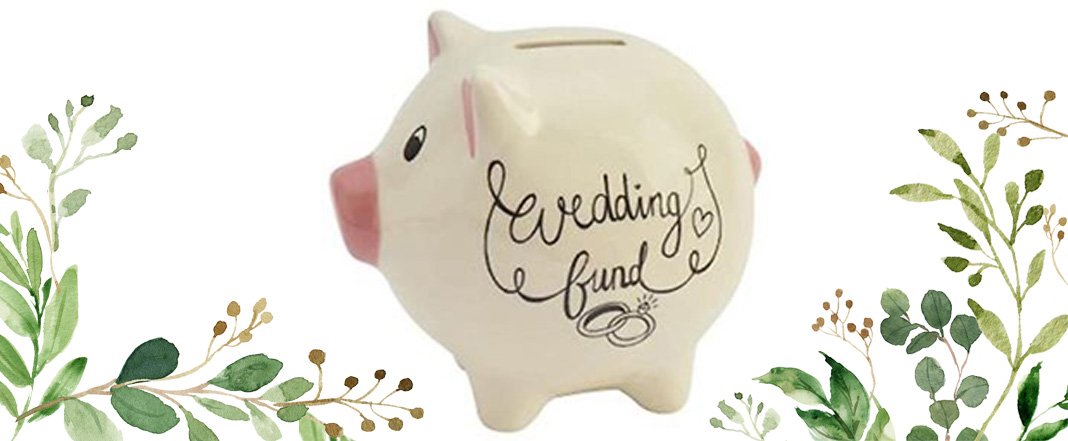 Budgeting. Yuck. Many people think that's an ugly word, especially when used in conjunction with your wedding. But it's not what you think. Really. It doesn't mean you can't have a beautiful wedding. It just means that you will go into the planning prepared, knowing how much your special day will cost.
Even if you are not paying for all or any of the wedding, preparing a budget from the beginning will keep surprises, and quite possibly bad feelings, from emerging during the planning and booking of your dream wedding. Money can sometimes cause rifts in families, and that is exacerbated by the fact that so many families just DO NOT WANT TO TALK ABOUT MONEY. But that is the last thing you want or need.
If you are unsure of who traditionally pays for what, please read our blog post by Lauren Hicks. She's done a terrific job of explaining everything you need to know.
Budgeting 101
Be realistic.
Based upon our checklist you are probably at least a year away from your date, but you will need cash through out that year for down payments as you book your vendors and of course final payment. Different vendors will have different payment arrangements. Be aware of what their policies are.
Borrowing?
I don't personally advocate taking a loan to pay for a wedding, but people do it. Starting your new life together, with a huge debt could put a cloud over your happy romance.
But if you insist then you first need to determine how much you can afford to borrow. Again, be realistic about how much you can pay each month. Then use this loan calculator to determine how much you can borrow. That's your budget. If you're going to put everything on a credit card, then your interest rate will be 18% to 23%.
So, now that you have determined your monthly payment you can begin to put the "monthly payment" into a savings account. Don't borrow anything until absolutely necessary, and pay as much as you can from this savings account to keep your debt as small as possible.
Saving?
If you decide not to borrow money for your wedding (Good for you!) you need to know how much you already have saved, and how much money you will have available throughout the process.
Be Smart
While we hope and pray that your big day will go without any problems, it could happen. The Bridal Shop where you bought your dress went out of business, or the beautiful venue you selected was hit by a tornado.  Now what? You've spent the money. You may be able to get it back, but there are no guarantees. This is why you should consider a Wedding Insurance Policy.  For a relatively low cost, you can be insured in case of Wedding disaster, and be reimbursed for your expenses.
 Be Precise
Now that you know how much you can afford, start looking for your venue. You'll need to have an idea of how many people you will want to invite to your wedding. This is such an important part, because this will probably be your biggest expense.
First, get a feel for where you want your wedding. In the mountains of Central Virginia? In the Shenandoah Valley? Historic Williamsburg? At the beach? So many options.  Pick a location or two, then use our directory to start looking for venues. Do you want a church, or something rustic, or elegant? Will the wedding be at the same place as the reception? Get a feel for what is included in the price. Some venues are just the place you are married and there are some venues that include much of the necessities for your reception.
Be Bold
Contact your vendors, and get estimates, and their payment policy. Be sure you understand what is and is not included in your price. Keep a list, on paper, in a spreadsheet, on a napkin, of how much you are spending so that you will not go over budget.
Go through this site. We have many wonderful, talented people to help make your day special. You can find whatever style, color, backdrop, price range you want.
Be Happy
Congratulations! After the whirlwind of planning your wedding, it will be a comfort (and a bit of a relief) to be married. We wish you the best of luck!
Do you have any suggestions, ideas, or questions? Leave a comment below.
My Virginia Wedding has partnered with various companies to bring you planning tools to make your wedding as stress-free as possible!
Disclosure: The links above are affiliate links, which means that at no additional cost to you, My Virginia Wedding may earn a commission if you click through and make a purchase. As an Amazon Associate My Virginia Wedding earns from qualifying purchases.