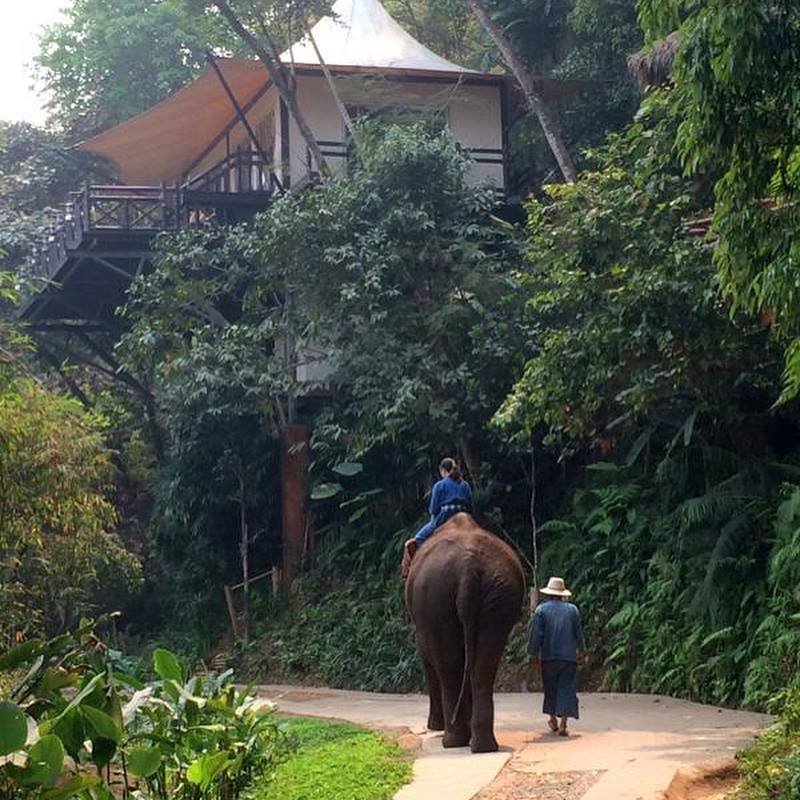 It seems ironic that many couples will spend $25,000 – $70,000 or more for a half day wedding ceremony, yet they have difficulty justifying $6,000 for 7 days of an equally important part of that ceremony, the fantasy getaway known as a honeymoon.  Sadly, when planning the wedding ceremony and reception it is easy to have "champagne taste on a beer budget" and then have very little left over for the honeymoon.  So before you blow your whole budget on the wedding, which is after all just a one-day event, ask yourself this question: What will you remember??? Learn more about budgeting your wedding.
This world is full of beautiful places, and there are many great experts that can help you figure out the perfect destination for you to spend your honeymoon.  Honeymoon Islands, which is based in Virginia, has specialized in this for over 25 years, and we want to share a few hings to consider when planning your honeymoon.
The "Wow" Factor
Every honeymoon traveler wants to experience the "Wow" factor be it elegant lodgings, exotic locations, great food, beautiful views or unique recreational opportunities. The sky is the limit on the experiences that are available, so it's wise to assess both of your expectations in order to allocate your budget. First, make a "T" chart, on the left side is the brides wish list experience, the right side is the grooms wish list experience.  It could look something like this:
Bride's Honeymoon Wish List
---
Relaxing
Pampering at the spa
Shopping
Great cuisines and wine
Seeing the seven wonders of the world
Experiencing local culture
Going to a local temple or chapel
Groom's Honeymoon Wish List
---
Going to museums
Riding ATVs
Ziplining
Hiking waterfalls
Deep sea fishing / whale watching
Exploring the local vineyards
Biking through the local lands
Now, discuss what will "wow" you, and evaluate how your budget will enable you to be "wowed". In my experience most people's expectations far exceed their budget, which is what I refer to as the 50% rule: most people underbudget their vacation or honeymoon by 50%. Occasionally it's overbudgeted, but that is rare. But if you choose item by item from each side of the "T" you can be sure that both of you are on the same page in terms of desired experiences and then prioritize from most important to least important.  It's okay to budget for beer if you don't expect champagne.
Final Thought
Ultimately, the key to a good travel experience is matching up your hopes with a property and destination that meets your both your budget and expectations. It's also wise to have a clear idea of what you would like to bring back from your trip. What memories do you want to have? What type of souvenirs (local food, jewelry, knick-knacks)? Or what do you want to achieve (rock climb, spa experience, cultural immersion)?
After all, life is not measured by the breaths we take, but by the moments that take our breaths away!
Look beyond the price of this important trip. The essential question to ask yourself is what will you remember 5, 10, or 15 years from now about your experience… Will you remember how much you spent on the trip? Or will you remember how much you enjoyed your time together, the location, and the experiences you shared?
Don't Skimp on Your Honeymoon – It's What You'll Remember!
About the Author Teresa Belcher: I've been in the travel business for over 37 years. I founded Honeymoon Islands 21 years ago. I'm dedicated to creating the most memorable travel experiences for my clients by understanding their individual needs and matching those needs with the appropriate destination/venue. I've traveled the world over evaluating new locales to determine if they meet the high standards set forth by Honeymoon Islands and fostering relationships with property managers so as to better serve my clients.
Since my inception into the travel business, I have always had an unwavering passion for travel and making my clients happy. I derive the greatest pleasure in the feedback that I get from my clients. Beside my love of travel, I am romantic at heart. It is my unwavering passion for romance and travel that led me to create my business Honeymoon Islands. I think what separates me from other honeymoon planners is my genuine love for what I do and making people happy. More important than the professional accolades, I live and breathe romance & travel and will go the distance to ensure that the honeymoons I put together for my clients creates memories for them that transcend lifetimes!
About Honeymoon Islands: Honeymoon Islands has been featured on the Travel Channel's Great Escapes as offering the most unique romantic honeymoon ideas and locations. Served on the travel advisory board to Destination Weddings & Honeymoons Magazine, Islands Magazine, Caribbean Travel + Life Magazine, Spa Magazine. We were chosen by American Music Awards to participate in the celebrity gift bags. Honeymoon Islands provides discerning travelers with increased value and unparalleled choices that you won't find anywhere else and the most experienced and knowledgeable travel advisors in the industry. We invite you to explore our web site and contact us so we can show you the difference between a nice trip and an unforgettable experience. If you can dream it, we will create it.  
My Virginia Wedding has partnered with various companies to bring you planning tools to make your wedding as stress-free as possible!
Disclosure: The links above are affiliate links, which means that at no additional cost to you, My Virginia Wedding may earn a commission if you click through and make a purchase. As an Amazon Associate My Virginia Wedding earns from qualifying purchases.