Destination Wedding Venue: DuCard Vineyards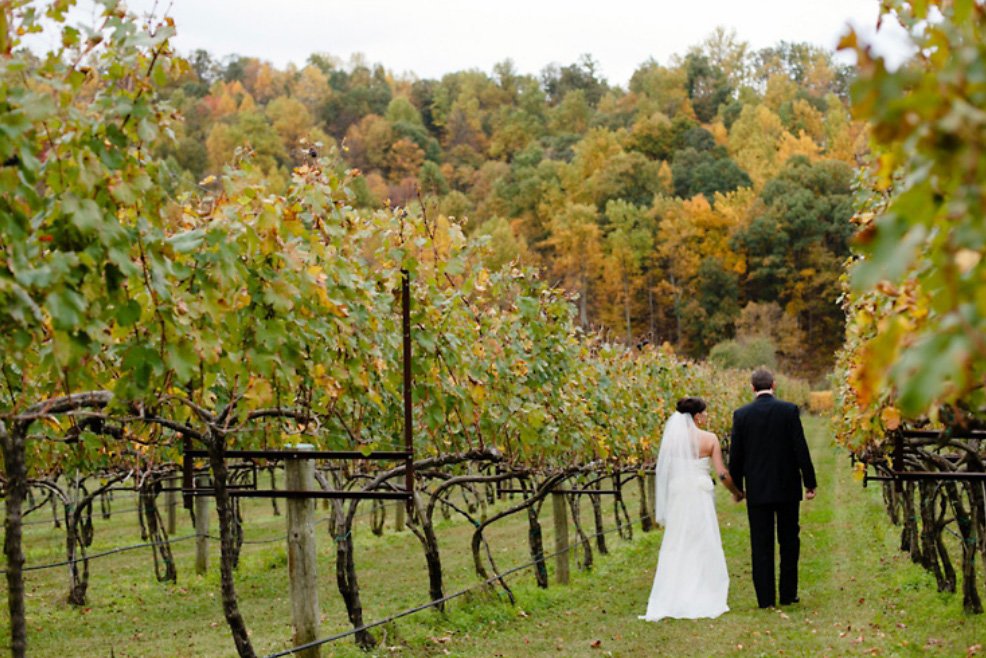 Photo by Peter Bang Photography
Visiting DuCard Vineyards for this article is at the top of my How-Much-Fun-Can-You-Have-At-Work list. First of all, it's spectacularly beautiful. Located in Gibson Hollow in Etlan, Virginia, it is surrounded by the Blue Ridge Mountains and close to the Shenandoah National Park. DuCard is a boutique vineyard, making small batches of excellent wine and only selling it onsite.
The Greenest Winery in Virginia
The vineyard has been recognized as "The Greenest Winery in Virginia." They use solar power to run the facility, compost the grape by-products, and use sustainable growing practices whenever possible.
Ceremony Sites
There are multiple options for wedding ceremonies—a "Mountain View" site that looks out onto the vineyards and the Blue Ridge Mountains, an "In the Vines" site where you can be surrounded by grape vines or a patio by the stream. Or, if a couple sees another spot on the property that is perfect for them, the awesome staff will try and accommodate their wishes.
Reception
For the reception there is a large indoor space with a huge roll up door that opens to the patio for an indoor/outdoor feeling. A large backyard area and a bandstand make Ducard Vineyards a pleasant and flexible party spot. They have a catering menu with a lot of great choices to make wedding planning even easier.
There is also a cabin on the hill where the bridal party can get ready.
Special touches include a personalized Private Label LOVE wine for the bridal couple.
And they are dog friendly!
All these amenities make Ducard Vineyards a very special spot to have a wedding. But you really have to see it to appreciate it—so make it a must on your next trip to Madison, Virginia. And taste their wines-you won't be disappointed!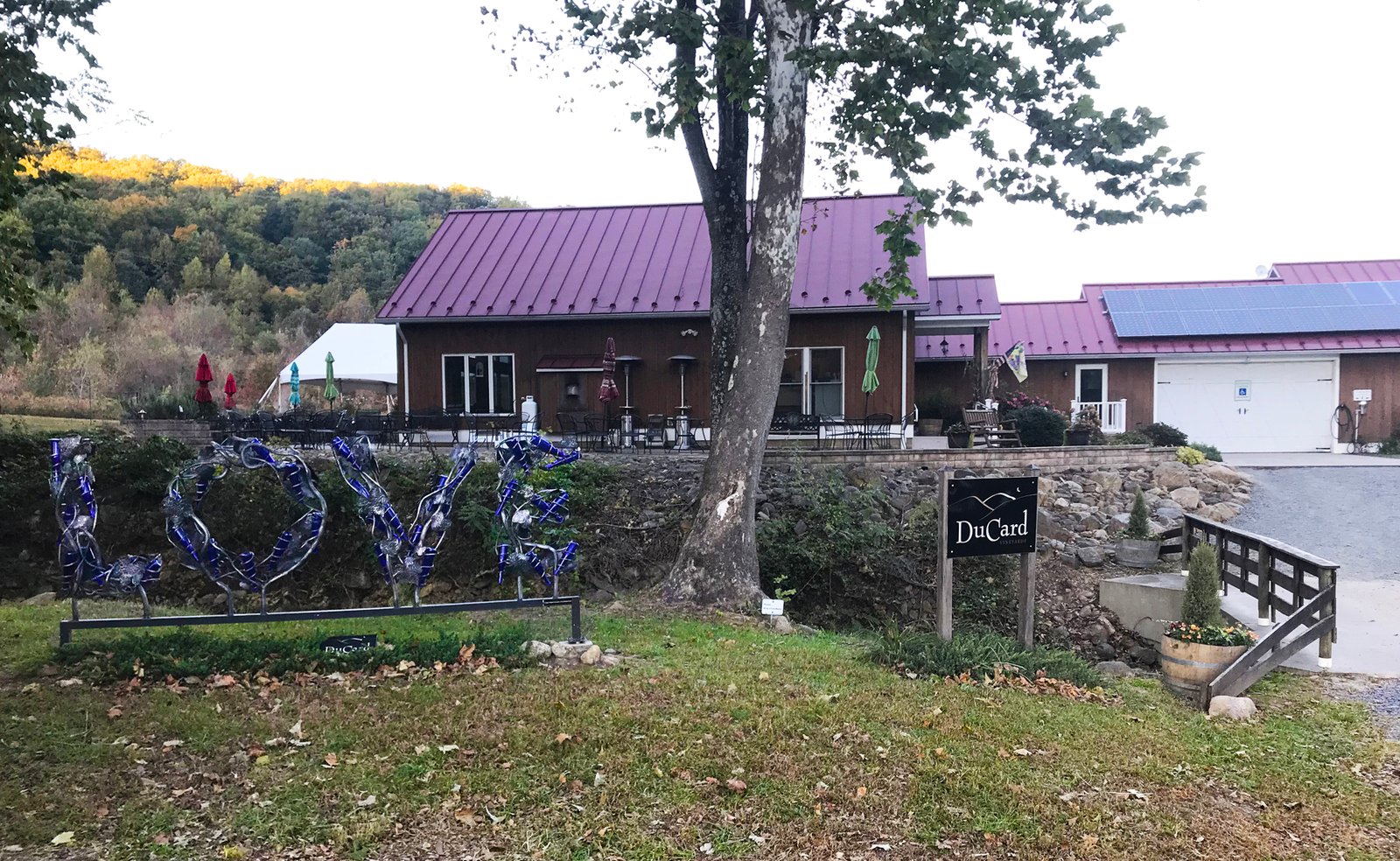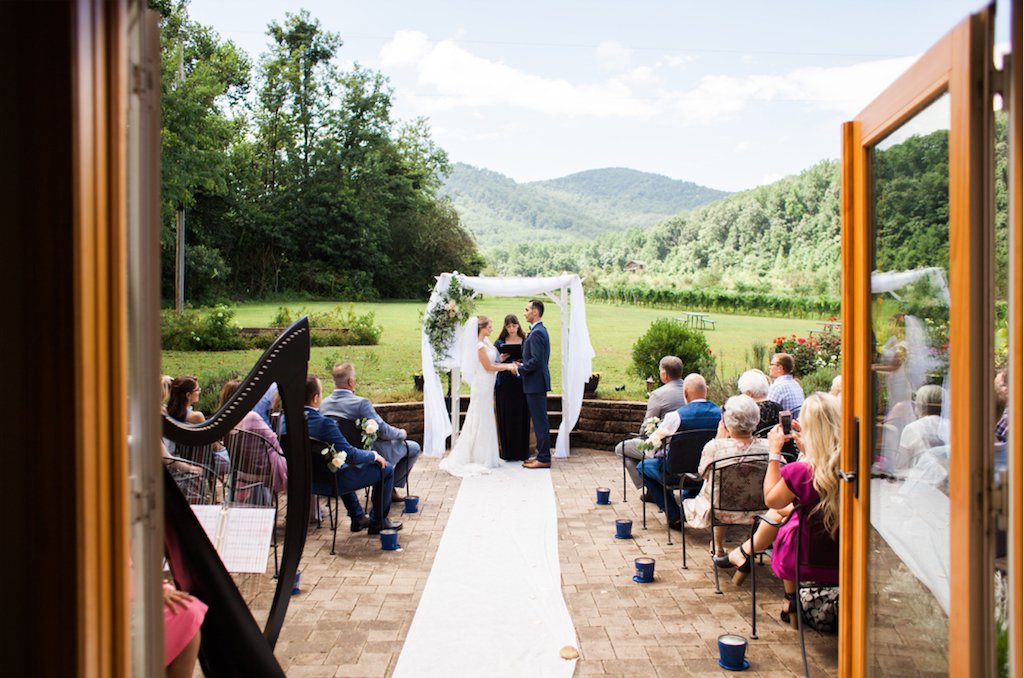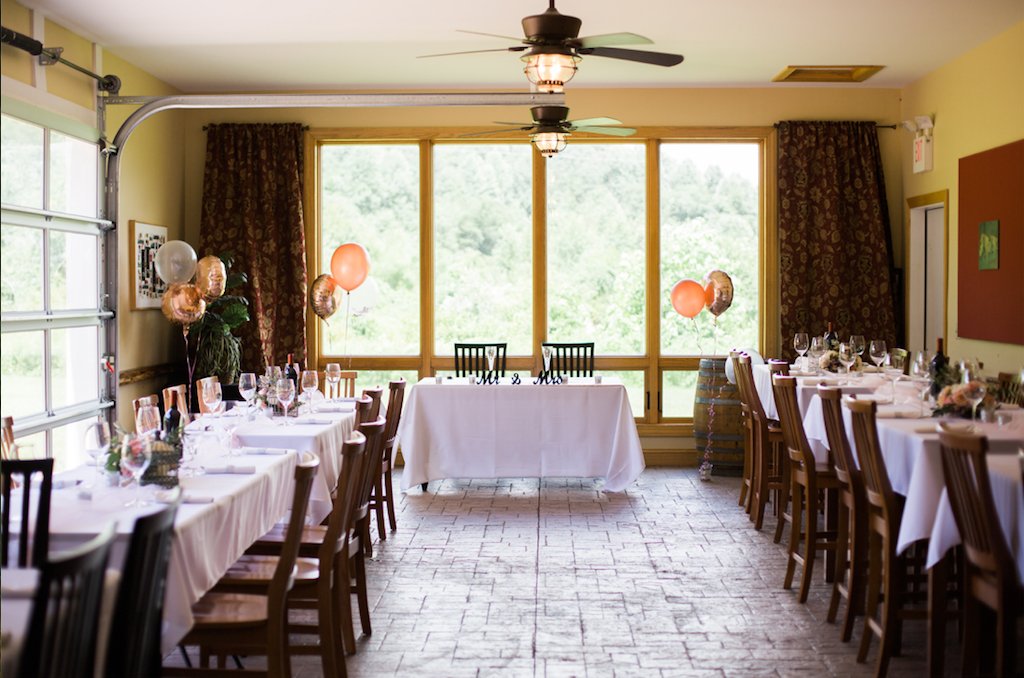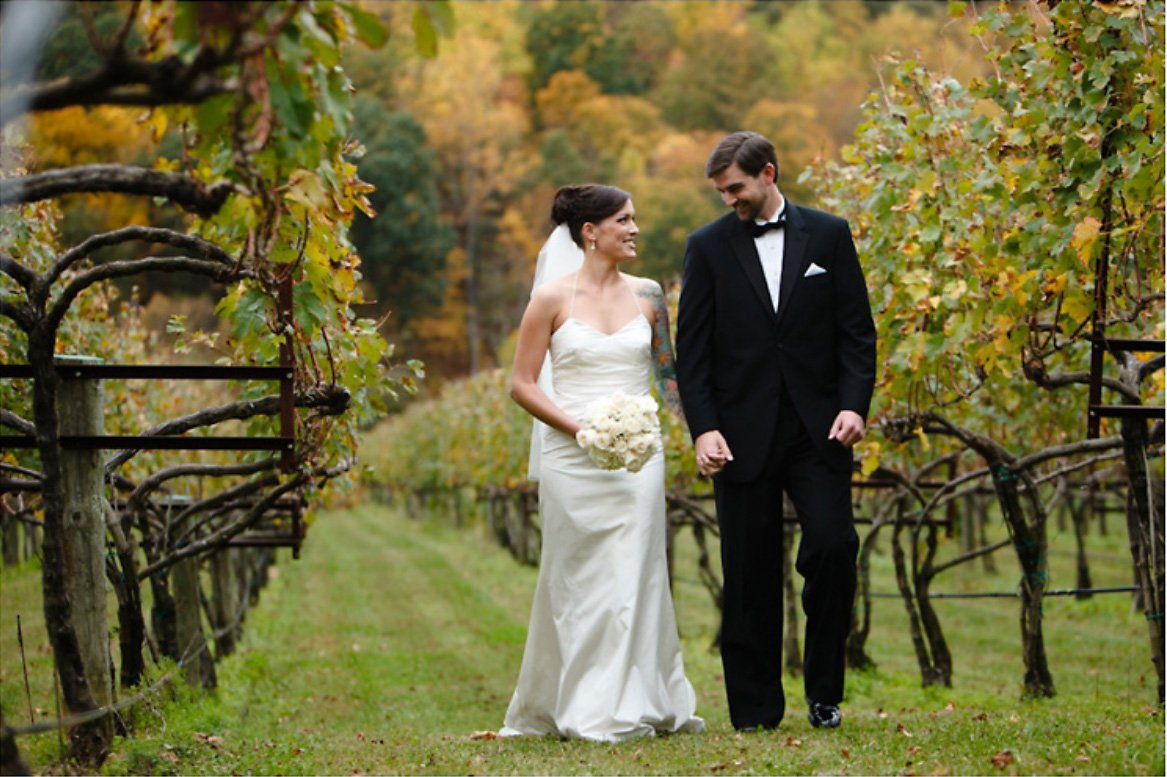 Photo by Peter Bang Photography
My Virginia Wedding has partnered with various companies to bring you planning tools to make your wedding as stress-free as possible!
Disclosure: The links above are affiliate links, which means that at no additional cost to you, My Virginia Wedding may earn a commission if you click through and make a purchase. As an Amazon Associate My Virginia Wedding earns from qualifying purchases.